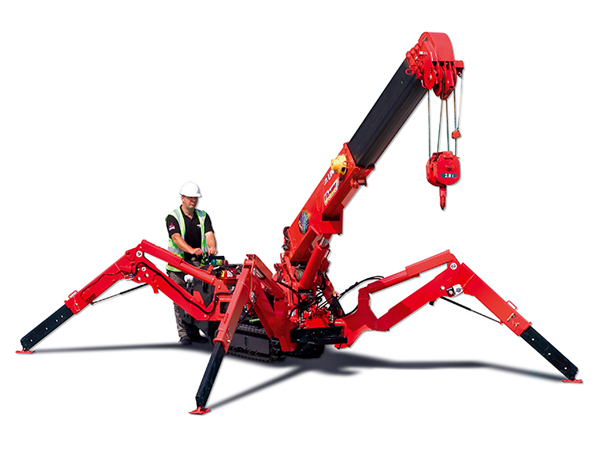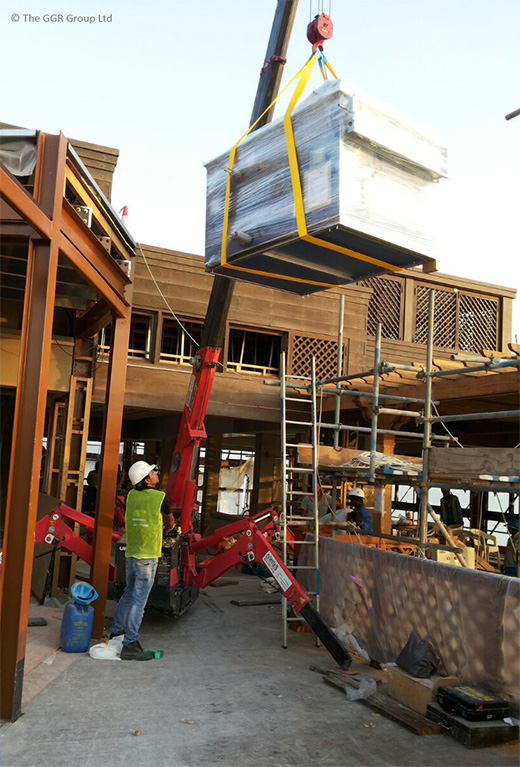 When one of Dubai's most picturesque destinations was having a makeover, a UNIC mini spider crane was hired to assist with the renovation work.
UNIC mini crane dealers in UAE, Orientals Specialist Lifting, provided a UNIC URW-295 mini spider crane to lift a 1 tonne chiller into position at the prestigious Pierchic restaurant at at Al Qasr, Madinat Jumeirah. Working in a restricted access area with very limited space to operate in, the mini crane could safely work around the restaurant's existing structure.
The award winning Pierchic restaurant is located at the end of a pier, giving diners an amazing view of Dubai, the Burj Khalifa and the Arabian Gulf. After undergoing its refurbishment with some help from a UNIC mini crane, Pierchic is due to reopen in October this year.
UNIC mini spider cranes are often hired for work in restaurants, lifting pizza ovens (Radisson Blu hotel, Dubai), air conditioning units (Jamie's Italian, York), signage (The Perfectionists' Cafe, Heathrow airport) and glazing (St Ives, Cornwall).
For more information about where to find UNIC mini crane dealers around Europe and the UAE visit our UNIC Cranes Europe website.
Trackback URL: https://www.ggrgroup.com/news/unic-mini-crane-helps-refurbish-dubai-luxury-restaurant/trackback/