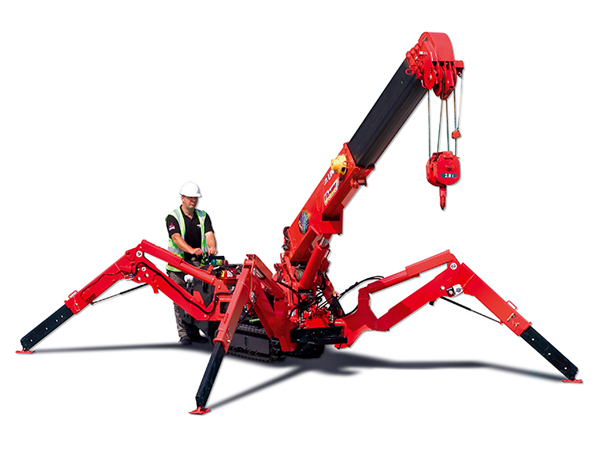 UNIC spider cranes are often seen on the rooftops of London's skyscrapers and high-rise buildings, but this mini machine is taking in the view of a different capital city, Reykjavik in Iceland.
Hired from Smákranar, our Icelandic UNIC cranes dealers, a 2.9 tonne capacity UNIC URW-295 took to the skies as it was lifted up 30 metres by a mobile crane onto the 9th floor of an apartment building in the heart of Reykjavik.
From its position on the rooftop, the UNIC URW-295 was able to install 100-250kg steel handrails to balconies on each floor underneath it. The mini crane was then lifted even higher to the 11th floor of the structure, 38 metres from the ground, to complete the installation on the remaining levels and enjoy the amazing scenery.
This lightweight crane was chosen for this job as it weighs just 1850kg, making it ideal for working on low point loading areas such as rooftops and in-between floors.
Thanks to Smákranar for sending us these great images! Take a look at some other vertigo-inducing jobs where UNIC mini cranes have scaled some of the world's tallest towers.
Trackback URL: https://www.ggrgroup.com/news/heading-for-the-skies-in-reykjavik/trackback/