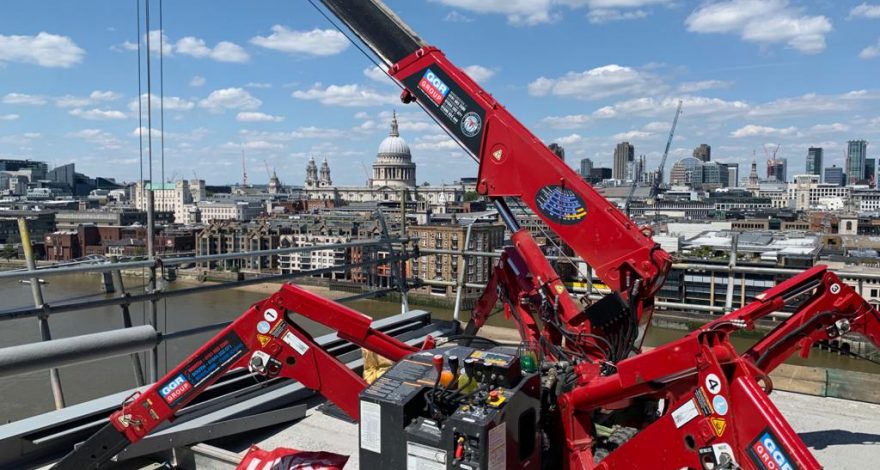 A UNIC URW-295 was recently hired from GGR Group to lift curtain wall glazing to the lower level of this building in London.
Using the on-site tower crane, this versatile mini spider crane was lifted from the ground level on to this terrace area to help install glass panels around the façade. The 2.9 tonne capacity mini crane lifted 197kg glass units over the side of the building, lowering them into place, for a precision installation.
The UNIC URW-295 mini spider crane was selected for its compact size and with a weight of just 1850kg – it is the perfect miniature crane for rooftop operations.
Manufactured to the highest standards in design, durability and safety, the UNIC URW-295 ensures optimum performance on site along with unrivalled technical capabilities. The UNIC URW-295 spider crane also includes a Lift-Smart Advanced Safety System, where the crane uses a safe load indicator to prevent the crane operating outside of its safe working envelope.
Find out more about the UNIC URW-295 here.
Trackback URL: https://www.ggrgroup.com/news/rooftop-lift-for-unic-mini-crane/trackback/