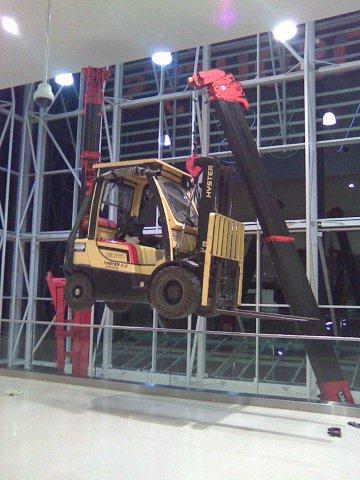 GGR's Unic mini cranes and expert operators helped bring a forklift truck back down to the ground recently as they took on a tandem lifting job in the confined entrance area of a shopping centre.
Two Unic URW-706 spider cranes were transported through the building's automatic double doors in their stowed positions, then set up within the limited space in the entrance way below the balcony where the forklift waited.
The pair of 6 tonne capacity mini cranes shared the load of a compact forklift truck, reaching up to the upper floor, lifting the machine safely over the glass balcony and lowering it gently down to the ground.
Unic mini cranes are both small and lightweight enough to be lifted by larger cranes themselves and have the lifting power to move other plant equipment around restricted access sites. Read more about how a Unic URW-295 mini crane was able to give a Kubota mini digger a lift when working on the foundations of The St Andrew Grand building.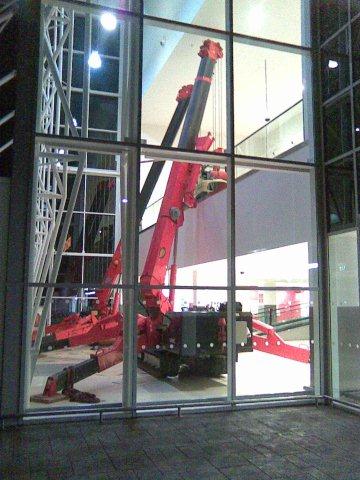 Trackback URL: https://www.ggrgroup.com/news/mini-cranes-give-forklift-a-safe-landing/trackback/