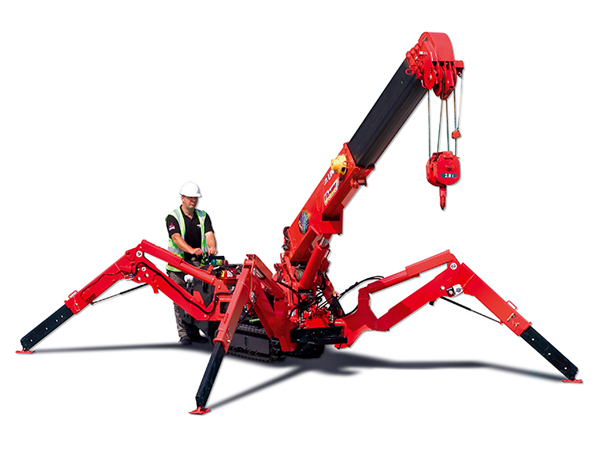 A UNIC mini spider crane proved to be the perfect compact machine to get the installation of this miniature locomotive on the right tracks.
Czech UNIC mini crane dealers KMB Stavebni Servis s.r.o recently took their UNIC URW-295 mini spider crane to the newly opened Breda & Weinstein shopping centre in Opava, Czech Republic. This 700kg electrically powered train, designed as a children's toy ride, was too big to fit inside the elevator, so the 2.9 tonne capacity mini crane lifted it up to the first floor instead.
The URW-295 and other models in the UNIC range have a light footprint and minimal dimensions which make them ideal for working in restricted access areas like shopping centres. These spider cranes have been used for lifting and glazing jobs at major UK retail destinations such as Westfield Stratford City, and have even demonstrated their lifting power in moving Aston Martins from floor to floor for promotional events.
As Network Rail approved lifting machines, UNIC mini cranes provide practical lifting solutions for working on real-life railways as well as kid-sized ones! To find out more about how compact cranes can be used in the rail industry visit the GGR Rail website.
Trackback URL: https://www.ggrgroup.com/news/a-mini-crane-for-a-mini-train/trackback/